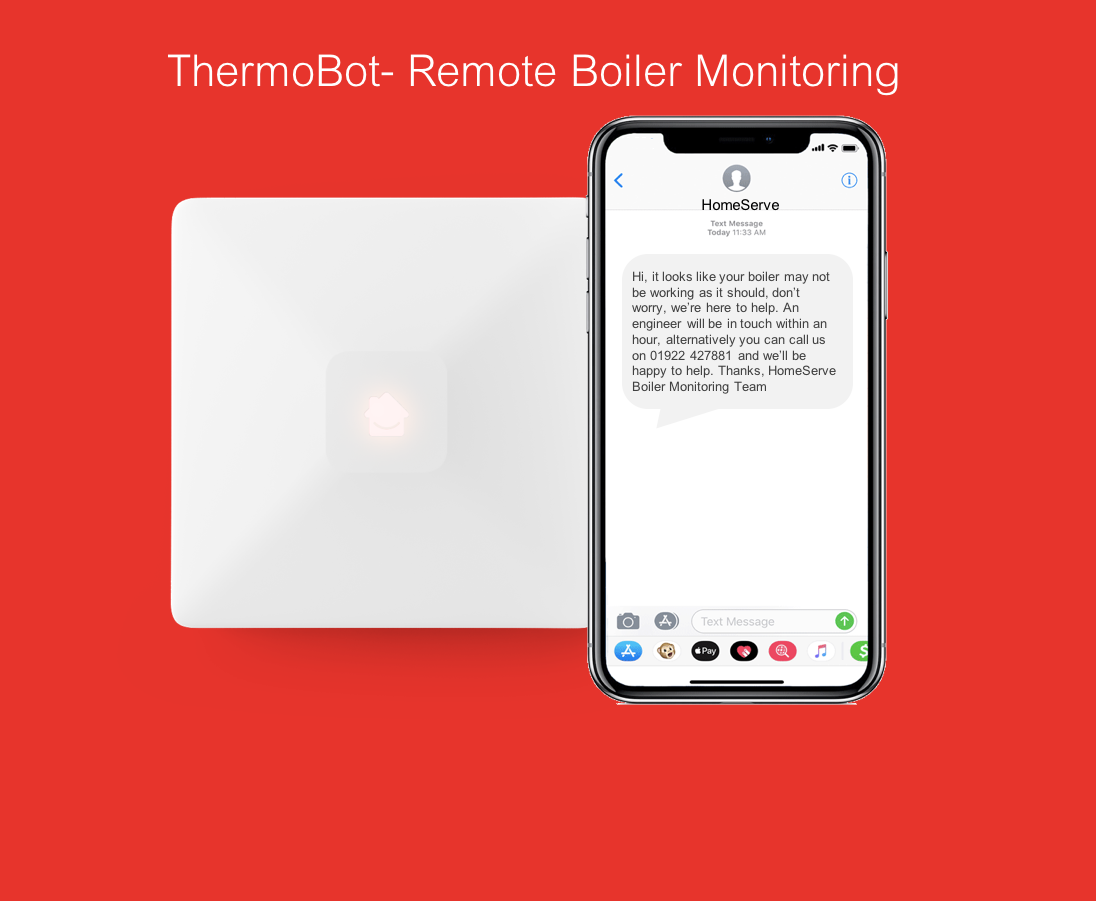 Free Remote Boiler Monitoring Service - How it works
ThermoBot (also known as the Remote Monitoring Box) is wired into software ports inside of your boiler. ThermoBot itself will be placed beside your boiler and connects to your home Wi-Fi. This allows HomeServe to monitor the health of your boiler and alert you via SMS if we detect any boiler performance issues.
ThermoBot, installation of ThermoBot and the boiler monitoring alerts are included as free.
Here's how to sign up
Fill in your details on register your interest form and we'll contact you when ThermoBot is ready
Compatibility
The ThermoBot monitoring box only works with the following boilers. Will work with more boilers in the future:
Vaillant
EcoTec range: EcoTec Pro, EcoTec Plus, EcoTec Exclusive
Home range
Worcester
Greenstar range: Greenstar i, Greenstar i Junior, Greenstar Si Compact, Greenstar CDi Compact, Greenstar CDi Classic, Greenstar Highflow
Ideal