Check out the Which? smart thermostat comparison table which features the tado, nest, hive and many more.
Don't forget, you can buy tado• from our online store at an exclusive members discounted rate.
See the table below, if you'd like to read the full Which? article please click here.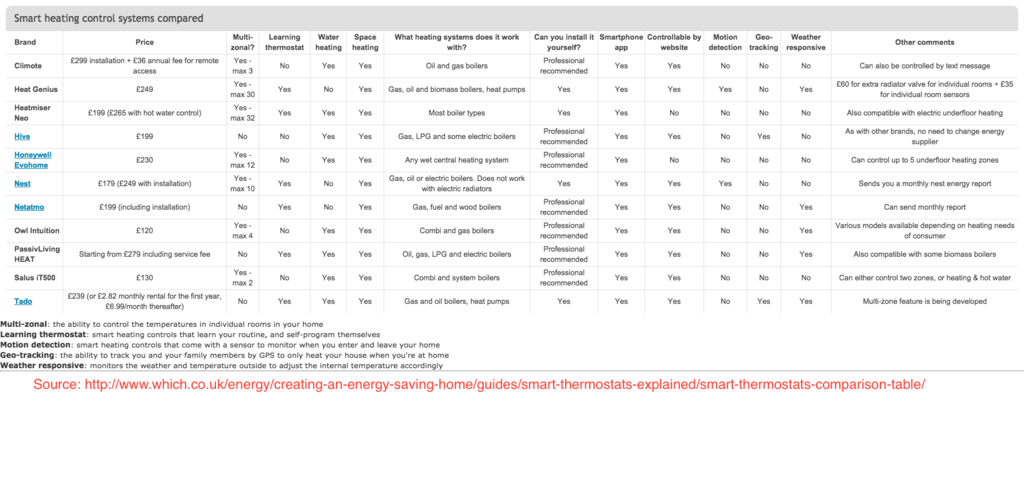 If you'd like to download a PDF copy of the chart, please click here.